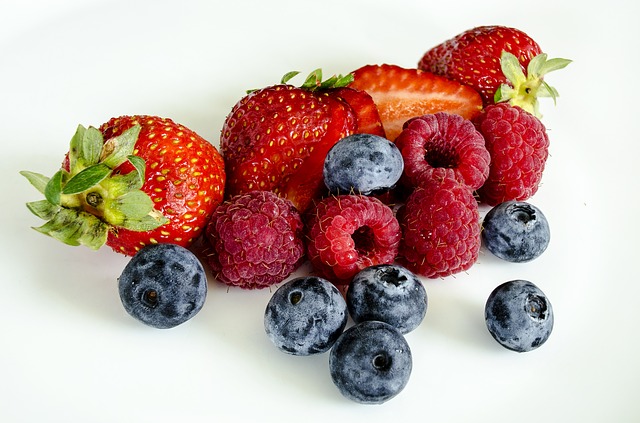 –Summer is a time for barbecues, parties and picnics and lots of delicious food and drink, but not all of it is good for our teeth and gums. Dr. Douglas Ng, family dentist in San Luis Obispo has some tips for healthy alternatives to sugary summer treats.
Warm weather is the time for ice cream, and popsicles and ice-filled cold drinks to go along with the hot dogs, hamburgers, corn on the cob and watermelon. But, the American Dental Association (ADA) reports that, no matter how refreshing, the consumption of sugar-filled sodas, iced tea, and other treats is not good for our teeth and oral health.
Some of the most common beverages consumed by Americans are loaded with sugar, including those we think of as "healthy" such as juice. The ADA reports a United States Department of Agriculture stated that "sugar should make up no more than 10%" of daily calories, or fewer than the equivalent of 18 teaspoons per day, depending on whether you are an adult man or woman, or a child. A single glass of apple juice contains close to the adult daily allocation of sugar. Children should not consume more than the equivalent of six teaspoons per day.
Don't despair! There are many low to no-sugar foods and beverages that are going to make summer meals and treats as tasty and appealing as ever. Dr. Ng has prepared the following list to help parents and party hosts make better decisions.
Add crunch to the menu with slices of apples, pears, cucumbers, celery, and carrots instead of bowls of potato chips. Potato chips might not contain sugar but they do collect between the teeth, inviting cavity-causing bacteria to attack teeth and gums. Crunch fresh fruit and vegetables are like natural toothbrushes scrubbing the teeth and stimulating saliva.
Cheese! Dairy products like cheese, milk and yogurt are naturally low in sugar and rich in calcium and phosphorus for strengthening tooth enamel. Cheese, especially when served with crunchy fruit and vegetables give our mouths a healthy boost.
Read labels and choose low sugar or sugar-free ice cream and desserts. Or, make your own frozen desserts with sugar-free yogurt and fresh fruit.
Watch for traditional picnic and barbecue foods that contain sugar, such as baked beans and sauces. Make your own and cut down on the amount of sugar, or shop for sugar-free varieties.
Serve sparkling water —even flavor-infused sparkling waters have less sugar than sodas. Make ice tea without sugar and let guests sweeten to taste. Do some research to find recipes for sugar-free summer beverages.
Being watchful about sugar intake does not mean no one can have a good time. Good company and good healthy food are always the recipe for fun and companionship. Dr. Ng is always happy to help patients make dietary choices that promote dental health. And, remember to brush and floss daily.
Douglas Ng, DDS
862 Meinecke Ave #203
San Luis Obispo, CA 93405
(805) 544-1246
This press release is by Paso Robles publicity company Access Publishing, 806 9th Street, #2D, Paso Robles, CA 93446. (805) 226-9890.